Our company is your best source for professional, high quality, value driven Data Wiring, Network Cabling & Audio/Video installations.
HDAV has over twenty-five years of experience in the industry, meaning that we are able to apply years of expert training to accommodate the most demanding designs and layouts.
We often find ourselves suggesting options to clients that they have never even conceived of. Did you know that we can hang your LCD or Plasma TV over the fireplace and install the cable box, Blu-ray player, and stereo system in a closet… and YES you can still operate it. Out of sight, out of mind. We also aim to design systems that are "EASY" to use. Besides, what good is an extravagant system if it is too complex for you to operate. We use the same systems in our own personal homes with our children and families that we install everyday for our customers. If it doesn't work well and easily, we don't offer it.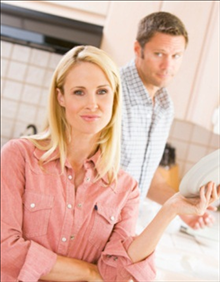 We also cater to the WAF (wife acceptance factor) or SAF (spousal acceptance factor for the women techies out there). Now the boys can have their toys without driving the wife crazy over the aesthetics. Flush mount in-ceiling speakers are extremely popular for this reason alone.