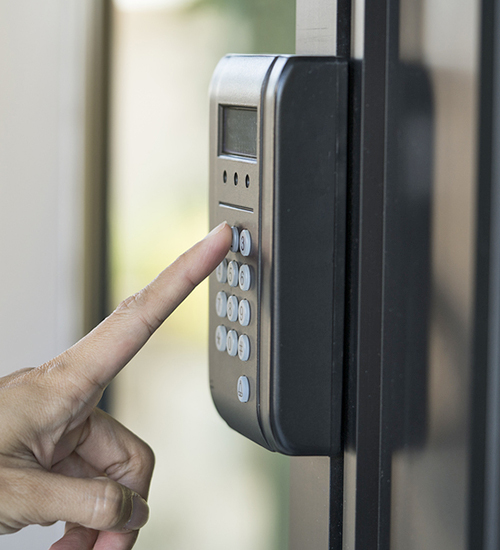 Do you have digital or other data you must protect?  Are various staff and visitors moving within your facility at any given time?  Have you ever thought a well-planned access control system might be beneficial for your business?
If you answer "yes" to any or all three of these questions, you'll be interested to know what a modern access control system is and why it's your best option for around-the-clock protection from a number of very real risks.
What is an access control system?
Actually there are no "out of the box" access control systems; rather each is uniquely designed to meet a company's specific security and operational requirements.
In simple terms, an access control system limits, or controls, human access to specified sections (rooms, offices, etc.) of your business facility.  A combination of technologies can be used toward this end, typically including:
·      Electric door locks and exit buttons
·      Proxy cards and readers
·      Telephone entry systems
·      Access control gates and gate entry systems
With these components in place, management (or whomever you designate) can monitor and control who goes where and when within your facility.
You've probably seen access control systems in use in pharmacies and police facilities, to use two common examples.  When authorized personnel need to enter certain areas, they swipe a personalized card or key in a code number on a panel.  Without a card or the code, no one gets in.
Commercial, municipal and federal buildings of all kinds make excellent use of access control systems.  All employees can get past the area reserved for visitors, but once inside, their access privileges allow them only into offices or sections of the building that are relevant to their job descriptions.
Controlling visitor and employee movement within your facility is a huge step toward ironclad security!
What will a properly configured access control system do for you?  Here are seven very important benefits.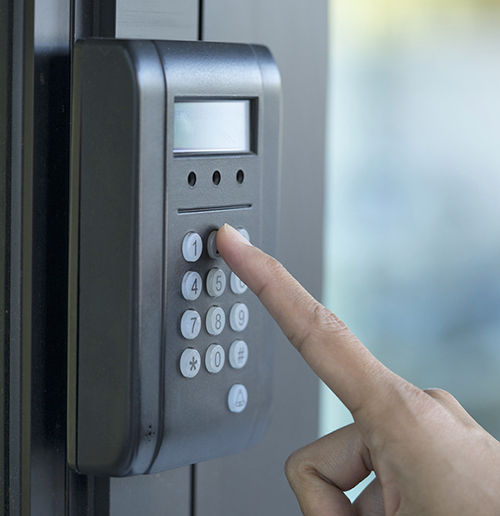 1. Assign specific access to areas, employee by employee, and you can change access permissions quickly and easily.
2. Make it impossible for curious visitors to gain access to any restricted sector within your facility.
3. Provide temporary access allowances for individuals working for you temporarily on a contract basis, and then rescind access when the job is over.
4. View easy-to-read reports showing every instance of every employee entering through an access-controlled door.
5. Immediately block access to any area(s) within your facility for employees who have quit or been terminated.
6. In worst-case scenarios, prevent those who would do your company or its employees harm from entering areas where large numbers of people are working and where sensitive information is housed.
7. Be alerted every time a blocked access card or code number is used in an attempt to gain entry.
The need for access control is very real in many of today's companies.  With an access control system properly configured and installed, you'll alleviate many of the headaches companies have to deal with when they "wing it" without a professional system in place.
High Definition Audio Video, Inc is your go-to expert in the design and installation of access control systems for businesses and facilities of all types and sizes.  We're happy to answer your questions and tell you more about the benefits of commercial security systems.
High Definition Audio Video, Inc
We build systems and relationships
(813) 321-3110